Dancers to tell Kes story on stage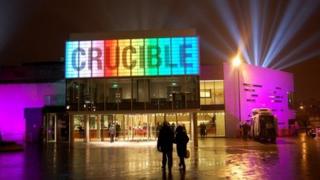 The story that inspired Ken Loach's classic film Kes is to be turned into a new dance theatre production next year.
Sheffield Theatres will stage Kes, an adaptation of Barry Hines' 1968 novel A Kestrel for A Knave, about a boy who befriends a bird of prey, in March.
The show is part of the new season announced by Sheffield Theatres, which was named the best theatre outside London by The Stage earlier this year.
The season also includes a series of plays by Irish writer Brian Friel.
His plays Translations, Afterplay and Wonderful Tennessee will be staged in February and March.
Sheffield Theatres artistic director Daniel Evans described Friel as "a true poet of the theatre".