Pixar editors come to aid of UK director Ken Loach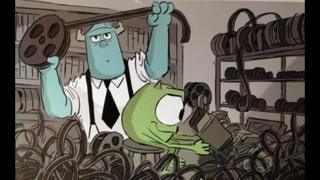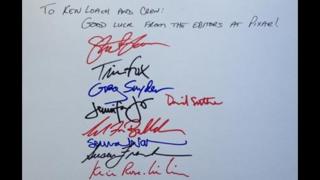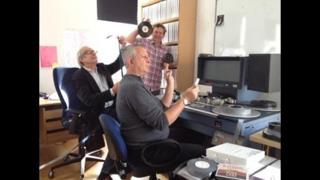 Animation giant Pixar has come to the aid of Ken Loach after he put out an appeal for urgently needed supplies.
Loach, 77, told Screen Daily he needed film numbering tape to help him finish editing his latest drama Jimmy's Hall.
His plea was answered by the editing team at Pixar, who sent 21 rolls of the rare tape together with a drawing of Monsters, Inc. duo Mike and Sulley.
The UK director said he was "delighted to know that Pixar is still in love with the same technology as us".
Unlike many directors who now work on digital, Loach prefers the traditional method of cutting actual film stock with his editor Jonathan Morris.
It is believed Jimmy's Hall will be the last narrative feature from the Kes director, though he will continue to make documentaries through his Sixteen Films production company.
According to Loach's producer Rebecca O'Brien, Pixar is among a number of companies and individuals who have been in touch since he made his appeal.
"We're so grateful to everyone who cared enough to have a look and just delighted to be able to start numbering again," she told Screen's Michael Rosser.
Loach's last dramatic film was the whisky heist comedy The Angels' Share, which won the Jury Prize at the Cannes Film Festival in 2012.