Bullying tale wins Guardian children's fiction prize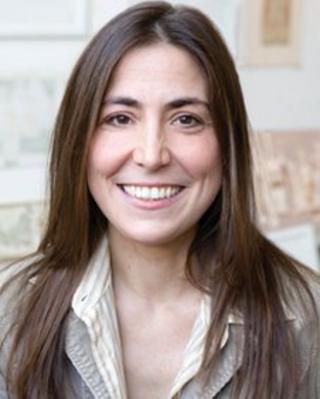 Rebecca Stead has won this year's Guardian children's fiction prize for her novel Liar And Spy, about an 11-year-old boy who hides from reality by pretending to be a detective.
She is the first US-based author to win, after changes to the rules.
Stead's competition included The Fault In Our Stars by John Green, David Almond's The Boy Who Swam with Piranhas and Katherine Rundell's Rooftoppers.
Judges said Liar And Spy, Stead's third novel, was "incredibly sensitive".
"Its central characters are all children who have complexities in their lives which they are dealing with," said Julia Eccleshare, The Guardian's children's books editor and chair of the judges.
"It's a novel about how children have to navigate the world. It is a quiet book, but although the drama is finely-tuned, the overall impact is powerful, moving and surprising," she said.
All of Stead's novels are set in New York, where she grew up, and where Liar And Spy's main character Georges is nicknamed "Gorgeous" at school because of the silent "s" his parents have included in his name.
His life gets steadily worse when he moves into a new apartment block as his dad loses his job and his mum has to work longer shifts.
He then gets caught up in a spying game with another boy living in the block and embarks on a journey of self-discovery.
Lottie Longshanks, one of the winners of the Young Critics Competition 2013 - also announced on Wednesday night - told The Guardian it was "a very well written story, with lots of quirky characters and some important messages".
Stead, whose second book When You Reach Me won the 2010 Newbery medal, is a former lawyer who turned to writing after the birth of her children.
She told the newspaper she was inspired by the "tough time" she had negotiating her school years.
"I felt vulnerable and very much between friends. This wasn't because I had some horrific bullying story, but because of a steady drip of negativity," said Stead.
"I was thinking about how something so un-sensational, so un-dramatic, coloured my life so completely."
The prize, which was founded in 1967, comes with a cheque for £1,500 and was opened up to writers who are not resident in the UK last year.
It is awarded annually to fiction written for children aged eight and above, and is the only children's fiction award selected by fellow writers.
The judging panel also included Andy Mulligan, winner of the 2011 Guardian children's fiction prize, Jason Wallace, author of Out of the Shadows, which won the Costa award in 2010, and Binny for Short writer Hilary McKay, who won the Guardian prize in 1992.