Tim Burton 'to direct Beetlejuice 2'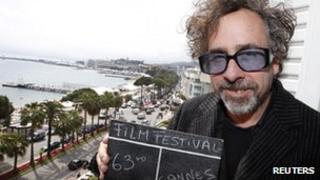 Tim Burton is in talks to direct Michael Keaton in Beetlejuice 2, according to Hollywood trade magazines.
Burton directed the first cult hit movie, which was released in 1988 and starred Keaton as a fast-talking, devious ghost from the underworld.
The Frankenweenie director is currently working on the film Big Eyes, before going on to direct Miss Peregrine's Home for Peculiar Children.
The original Beetlejuice spawned an animated TV series produced by Burton.
The film also starred Geena Davis, Alec Baldwin and Winona Ryder.
Burton has been nominated twice for Oscars in the animated feature category - for Corpse Bride in 2006, and last year for Frankenweenie.
Beetlejuice won an Academy Award for best make-up in 1989.