BBC 'would broadcast' Comic Relief claims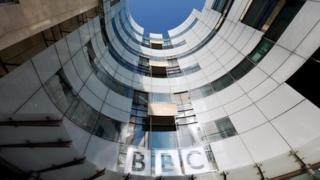 BBC Director General Tony Hall has said the BBC will broadcast a Panorama programme featuring allegations about Comic Relief, if they are true.
Newspaper reports have claimed the investigation into several charities, is in danger of being "shelved".
But Lord Hall told a parliamentary select committee he "very much" hoped it would be transmitted.
He added: "I believe strongly in the BBC's ability to carry out investigative journalism."
It was reported by The Mirror newspaper that the Panorama programme is looking into claims the charity has invested £150 million of its funds for up to eight years before passing money on to the causes for which it had been raised.
There are also allegations that some of the money went to a fund which invested in tobacco firms and an arms company.
Lord Hall is appearing before a Department of Culture Media and Sport (DCMS) select committee alongside Chairman of the BBC Trust, Lord Patten, to discuss the BBC's annual report.
He was asked by Mr Philip Davies MP if the Panorama programme would be broadcast.
"The thing I learned when I was last in the BBC… was that when you have a programme which is controversial, and right to be controversial, making big claims, and right to be making big claims, you shouldn't set a transmission date," said Lord Hall.
He said programme makers "should set aside time" to talk to lawyers and check claims, adding "that's exactly what's happening with this programme."
Lord Hall said he had discussed the programme directly with director of news, James Harding, adding "there's no string of BBC executives" making decisions about the programme.
Comic Relief has called the claims "inaccurate" and "misleading".
When pressed on whether the six-month investigation into charities' pay and investments would be broadcast, Lord Hall said:
"I don't know yet. I very much hope this programme will be transmitted but I don't know yet what the substance of the allegations are, and whether they are right or wrong.
"My aim is to get programmes on the air [and] I believe strongly in the BBC's ability to carry out investigative journalism."
Savile investigtion
Lord Hall was asked by Ben Bradshaw MP if there were parallels with Newsnight's dropped Jimmy Savile investigation, and whether that was why staff had leaked the story to the press.
"I don't know about the parallels," said Lord Hall. "This is a much clearer story which, if established, I think is a proper story to tell."
"I've done a lot of programmes like this [in my previous career at the BBC]. We did all sorts of different stories. But what we needed from the journalists was to work through the implications of what they were saying and if they do that, they will have my complete support."
Lord Hall added: "We are moving as quickly as we can."
Both Lord Hall and Patten are appearing in front of the committee to discuss the findings of this year's BBC annual report, published in July this year.
It revealed the BBC spent around £5m on three inquiries set up in the wake of the Jimmy Savile scandal.
The Pollard Review, which looked into Newsnight's dropped investigation into the presenter, cost £2.8m.
The report also found public trust in the BBC had now almost recovered to previous levels, following the Savile and Newsnight crises.
Bullying helpline
At the select committee hearing on Tuesday, Lord Hall was also questioned on the issue of bullying and harassment among staff at the BBC.
The Respect at Work Review by Dinah Rose QC was published in May and suggested there was "a strong undercurrent of fear" at the BBC when addressing these issues.
Lord Hall said the BBC had been working "very hard" on implementing the report's recommendations.
"We are, this week, opening our first ever bullying and harassment support line to allow people to say if they think they are being bullied and harassed, and we are trying to deliver results on all the cases as quick as we can," he said.
He confirmed a number of disciplinary hearings had been carried out and that in one case, the subject of the complaint was no longer working at the BBC.
Lord Hall also stated that his new £150,000 cap on severance pay was "very real" and that it would be enforced on all of the 300 staff it applied to, despite around 20 senior managers disagreeing with the cap.
When questioned on the issue of cuts to local radio by Tracey Crouch MP, Lord Hall agreed there was "a danger" of news being recycled as a result.
However he added that he wanted to "be ambitious, with limited resources" with his plans for the BBC's 39 local stations.
"There's a lot to do in partnership with local newspapers and other local organisations," he said, adding he wanted to do more to "reflect the quality of the arts, culture and other things going on in communities".