Pianist Anton Kuerti taken to hospital mid-recital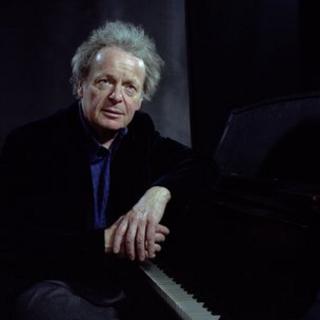 Canadian pianist Anton Kuerti has been taken to hospital after falling ill during a recital in Florida.
According to eyewitnesses, Kuerti became disorientated and started repeatedly playing the same passage.
"One of the audience members who's also a pianist actually went up to the stage to put his arm around him," said concert organiser Alan Penchansky.
"He tried to find out what was wrong, and [Kuerti] started again. He simply was trapped," he told Canadian press.
The fellow-musician, Santiago Rodriguez, a professor of keyboard performance at the Frost School of Music, eventually coaxed Kuerti off stage, and an intermission was called.
During the intermission, Kuerti was seen by paramedics and taken to hospital by ambulance. He did not return.
'Great pianist'
The Austrian-born pianist has been performing live almost all of his life - having first taken to the stage with the Boston Pops Orchestra at the age of 11.
As a soloist, he has specialised in Beethoven, frequently playing the composer's entire cycle of 32 sonatas, and all five of his concertos.
In 1997, US classical music magazine Fanfare called him "the best pianist currently playing", and he was an made an Officer of the Order of Canada the following year.
BBC Radio 3 also named him one of the 50 Great Pianists in 2012.
Now 75, he was performing at the Coral Gables Congregational Church in Miami when he was taken ill.
Audience member Dorothy Hindman said the pianist "spoke intelligently and humorously" before the recital, which focussed on Beethoven's lesser-known works.
He started playing Rondo in G major, Op 51, No 29 with an "exceptionally clear tone", she added, and his repetition of the closing theme was initially interpreted "as a private musical joke".
But "Kuerti's growing disorientation and numerous stops and starts during the second of the Eleven Bagatelles, Op 119, signalled clearly to the large audience that something was terribly wrong".
Writing in the South Florida Classical Review, Hindman said the stricken musician received a standing ovation as he left the stage.
There was no further information on his condition at the time of writing.