Sir Anthony Hopkins set to film Heineken kidnap movie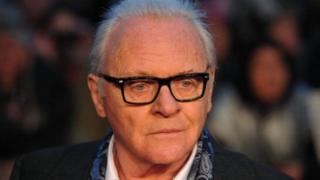 Sir Anthony Hopkins is set to start filming a movie about the 1983 kidnapping of brewery heir Alfred "Freddy" Heineken later this month.
The grandson of Heineken's founder was held hostage for three weeks until a record 35 million Dutch guilder (£13.4m) ransom was paid.
Kidnapping Freddy Heineken will also star Jim Sturgess and Sam Worthington, according to the Hollywood Reporter.
It will be helmed by Swedish film director Daniel Alfredson.
Heineken and his chauffeur Ab Doderer were kidnapped at gunpoint in broad daylight in Amsterdam before being released unharmed when the Heineken family paid the ransom.
The gang of five kidnappers were all eventually jailed after a worldwide manhunt.
The thriller is based on the best-selling book by Dutch crime reporter Peter R de Vries, who in 2005 tracked down one of the kidnappers, Frans Meijer, who was living in Paraguay.
True Blood star Ryan Kwanten, Dutch actor Mark van Eeuwen and Australian newcomer Tom Cocquerel have also reportedly signed up to star in the movie.
Filming will start in Belgium later this month before moving to Amsterdam and New Orleans.
In 2011 a Dutch film version of the kidnapping, titled De Heineken Ontvoering, starred Blade Runner actor Rutger Hauer as Freddy Heineken.