Disney Pixar closes Canada studio, lays off 100 staff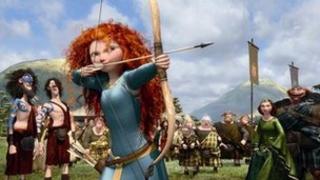 Disney-owned animation studio Pixar is to close its studio in Vancouver, Canada, resulting in 100 job losses.
"A decision was made to refocus operations and resources under the one roof," Barb Matheson, a Disney spokesman told Canadian news site The Province.
Since it opened in 2010, Pixar Canada has made short animated films Air Mater and Partysaurus Rex.
All of the film studio's operations will now be based in California.
Disney Pixar is responsible for hit films such as Brave, Up and Finding Nemo. The Vancouver studio was responsible for producing short films based on established Pixar characters such as Woody and Buzz Lightyear from the Toy Story movies.
The closure is seen as a surprise within the industry as Canada has been a fertile ground for digital production companies drawn to Vancouver by tax incentives.
A statement from Pixar, published in Variety magazine, said: "The team at Pixar Canada is incredibly talented and we are so proud of the excellent work we have produced there.
"However, as we look at the creative and business needs of our studio, we've made the decision to refocus our efforts and resources under one roof in Emeryville and will be closing the studio in Vancouver."