Exports of British shows raise £1.2bn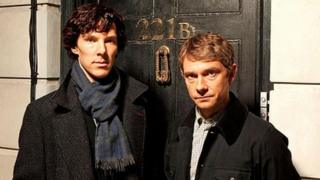 Sales of British TV shows around the world in 2012 rose 4% to £1.2bn, boosted by programmes including Downton Abbey and Sherlock.
The US remains the most lucrative market for British shows, up 11% to £475 million in 2012, figures from trade association Pact stated.
Other dramas which boosted exports were Parade's End, Midsomer Murders and Come Dine With Me, Pact said.
Sales to China rocketed up 90% to £12m, while exports to India went up 42%.
Exports to South East Asia are up 26% but Australasia is the UK's second-biggest market with sales of £103m in 2012.
Scandinavia spent £63m on UK content in 2012 - a 2% increase.
Sales to Latin American countries are up by 24% and the Brazilian market has grown by 21%.
Although exports of finished TV programmes - as opposed to formats - fell by 1%, they remained the largest source of TV revenue.
A format is the concept for a TV show, for example, a premise for a gameshow. They can then be adapted for different countries.
Dawn McCarthy-Simpson, director of market development at Pact, said: "This year's survey saw drama established alongside factual entertainment as a key driver of UK television exports."
The organisation, which represents independent media companies, recently revealed figures showing that growth of international sales of UK television programmes has almost quadrupled since 2004.