Alan McGee: 'Music needs gatekeepers'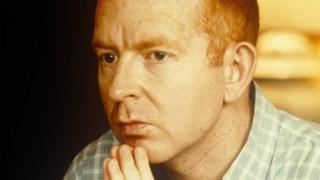 Music mogul Alan McGee made his name - and his fortune - by signing an unknown band from Manchester to his record label.
They were called Oasis and their albums sold tens of millions of copies - turning McGee's small outfit, home to indie artists like Primal Scream and The Jesus and Mary Chain, into a world-class operation.
He became a face of Britpop and a regular at No 10 - but financial problems led to McGee selling his company and personal problems led to issues with drink and drugs.
Now the 53-year-old Glaswegian is back, with a new label and a new life and he still has plenty to say about the industry.
Reflecting on the future of Oasis, McGee told me: "Oasis will come back at some point... if they get back together it will be for a mega-bucks tour."
And, despite the prominence of YouTube and Spotify, he argues the the music industry still "needs gatekeepers" to signpost the best new acts.
Have a listen to my report, which was first broadcast on the Today programme, on Thursday, 3 October, using the player on the right.