Angelina Jolie to direct second film in Australia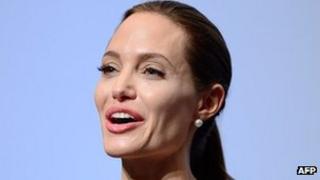 Australia will supply the locations for Unbroken, a World War II drama marking Angelina Jolie's second foray behind the camera.
The actress and director will shoot her follow-up to 2011's Land of Blood and Honey in Sydney and parts of rural New South Wales.
Based on the book by Laura Hillenbrand, Unbroken tells of Louis Zamperini.
The Olympian runner turned bombardier spent two years as a prisoner of war after being shot down in the Pacific.
Skins star Jack O'Connell will play Zamperini in a cast that also includes Garrett Hedlund from Tron: Legacy and Domhnall Gleeson from About Time.
According to the Hollywood Reporter, the film will start filming on 21 October at Sydney's Fox Studios Australia and the Village Roadshow Studios on the Gold Coast.
The Universal Pictures title is scheduled for release in the US on 25 December 2014.