Museums 'ditching staff for volunteers'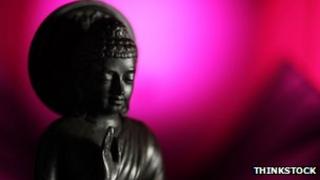 More than a third of museums and galleries cut staff last year, while nearly half increased the number of interns and volunteers, according to a survey by the Museums Association.
The annual review also found that school visits were down by 31%.
"Interns and volunteers have plenty to offer but can never replace skilled, experienced staff," said Mark Taylor, director of the Museums Association.
The government said museum visits were at record highs.
The Museums Association said staff cuts were primarily due to a reduction in public investment, which had continued to affect half of all museums in the past year.
More than a fifth (21%) of museums cut staff numbers by more than 10% during the period surveyed, July 2012-July 2013.
The museums body said that, contrary to government plans for museums to attract increased philanthropy, only 28% of museums that took part saw a rise in income from individual giving - with 17% experiencing a fall.
"The potential for increased philanthropy appears limited in many parts of the UK and for many museum subject areas," said Mr Taylor.
"Philanthropic efforts will never substitute for the loss of public funding."
A spokesperson for the Department for Culture, Media and Sport said that although these were "tough economic times" the latest figures showed visits to museums are at their highest levels ever.
The statement continued: "We want philanthropy to supplement, not substitute public subsidy and it should be seen as one element of a funding model which includes other forms of income generation.
"We continue to work with the cultural and charitable sector to encourage philanthropy and share best practice on fundraising."
More than 120 museums or museum services were represented in the survey, which was sent out by the Museums Association in July 2013, ranging from large London nationals to tiny rural charitable-trust museums.
It also found that almost a quarter had reduced the number of temporary exhibitions, with 28% cutting down on the number of free events on offer.
"Museums are adapting to reduced resources, working and achieving impact in new, more efficient ways, but services for vulnerable people and non-traditional audiences are under particular threat as education and outreach suffers," said Mr Taylor.
On the issue of the shift towards museums relying more on volunteers and interns, Mr Taylor said: "It is outrageous that young people are expected to work for nothing."
The DCMS commented: "Well-run internships can benefit both individuals interested in a career in museums and the organisations themselves. And whilst it is a decision for individual museums, the government encourages all employers to offer financial support so that internships are genuinely open to all young people and not just those from well off backgrounds."