Mozart tops music list for council callers on hold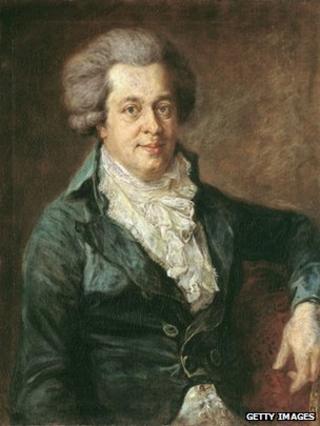 Wolfgang Amadeus Mozart is the most popular music of choice for local councils to play to telephone callers on hold, the Press Association (PA) has found.
Eine Kleine Nachtmusik and Symphony No 40 were the Mozart pieces deemed most suitable by council bosses.
PA's findings came from a Freedom of Information Act (FOI) request to 150 councils.
Selections from Debussy, Handel and Strauss also featured in the data.
Prof Colin Lawson, director of the Royal College of Music, said: "I think the real reason is Mozart can be listened to at so many different levels. He is at the top of the classical charts regularly.
"The Mozart phenomenon is an extraordinary thing. You can have Mozart-themed chocolate, ski holidays, tours - he seems to have a particular resonance for the troubled 21st Century."
The Austrian composer's work is out of copyright and therefore free for councils to play. But Prof Lawson - who is an expert on Mozart - said he thought he was chosen for other reasons.
"Symphony No 40 has got a certain passion to it," he said. "There is a lot to it and a lot of angst. But it is not the whole piece that people recognise, nor that it is famous for.
"It is just the introduction. It is very popular with ringtones - another way younger people are able to enjoy his music."