Fatal Attraction and Strangers On A Train head to West End stage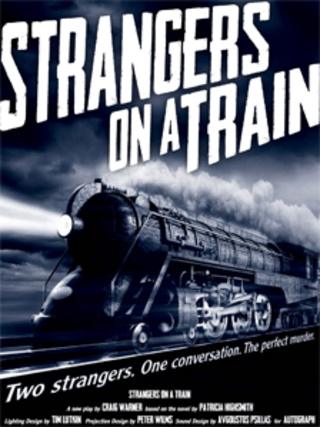 Two classic films are set to be adapted for the West End stage.
Sir Trevor Nunn is to direct the stage version of Fatal Attraction while Laurence Fox is set to star in Strangers on a Train.
Fatal Attraction is a new adaptation by James Dearden, who wrote the screenplay for the 1987 Oscar nominated film.
Strangers on a Train is based on Patricia Highsmith's acclaimed novel, which was the inspiration for Alfred Hitchcock's movie.
Jack Huston will star opposite Fox as the two strangers who meet on a train that leads to a nightmare of blackmail and psychological torment.
The pair last starred together in the West End in 2002 in Mrs Warren's Profession.
Miranda Raison and Imogen Stubbs will also star in the play, which will open at the Gielgud Theatre in November and is produced by James Bond producer Barbara Broccoli.
US film and theatre director Robert Allan Ackerman will helm the production - his first West End play in 12 years.
Casting has yet to be announced for Fatal Attraction, which starred Michael Douglas and Glenn Close in the big screen version.
The stage production will re-tell the story of obsession and revenge, centring on married lawyer Dan Gallagher whose family are pursued by his mistress after he ends their brief affair.
The family pet rabbit famously met a sticky end in the film, although it has not been revealed whether there will be a rabbit in the stage cast.
Fatal Attraction will open in March 2014 at the Theatre Royal Haymarket.