Eric Cantona to head Dinard film festival jury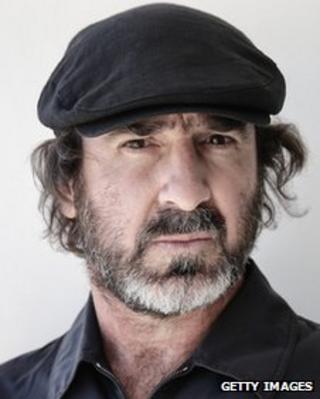 Footballer turned actor Eric Cantona is to head the jury at this year's Dinard Film Festival, an annual celebration of British film held in northern France.
The former Leeds and Manchester United striker has established himself as an actor since retiring from football in 1997, notably appearing as himself in the Ken Loach film Looking for Eric.
Cantona, 47, will head an eight-member jury at the festival in Brittany.
This year's event, the 24th, runs from 2 to 6 October.
Cantona and his fellow jurors will watch six British films during the festival, deciding at its close which one should receive the "Hitchcock d'Or", or Golden Hitchcock award.
Previous recipients of the prize, named in honour of British director Alfred Hitchcock, have included The Full Monty, Billy Elliot and, last year, the IRA thriller Shadow Dancer.
Previous jury presidents at Dinard include Sir Ben Kingsley, Charlotte Rampling and Kristin Scott-Thomas.
The role has been filled by a French man or woman since 2002.