Danny Boyle to direct new police drama for Channel 4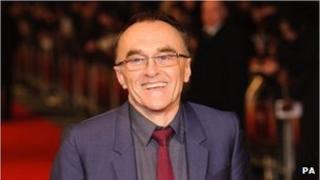 Oscar-winning director Danny Boyle is to collaborate with the creators of the successful comedy Peep Show for a new Channel 4 police-based comedy drama.
The show - called Babylon - will mark Boyle's return to television for the first time in 12 years.
Channel 4 boss, Jay Hunt, told the Edinburgh Festival that she was "hugely excited" about the project.
Babylon will be written by Sam Bain and Jesse Armstrong, the duo behind the university-set Fresh Meat.
Hunt said the pilot would go into production in 2014.
Boyle, who directed the award-winning Olympic opening ceremony for the London 2012 games, has a strong connection with Channel 4.
The broadcaster's film division, Film4, produced Boyle's 2008 film Slumdog Millionaire, which won eight Oscars including best director for Boyle.
Boyle has also directed other Film4 productions including the acclaimed 1996 Edinburgh-set black comedy Trainspotting.
Boyle's last foray into television was with two films for the BBC in 2001.
Vacuuming Completely Nude In Paradise was written by playwright Jim Cartwright and starred Timothy Spall in the lead role.
The second, Strumpet, also written by Cartwright, told the story of a poet named Strayman (Christopher Eccleston) who lived with a pack of stray dogs.
Boyle confirmed earlier this year that he was working on a Trainspotting sequel.