Jennifer Lopez intruder 'living in pool house'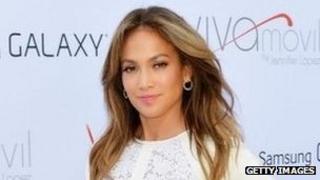 A man found in the pool house at Jennifer Lopez's mansion in the exclusive Hamptons area of New York has been charged with stalking.
According to police, the singer had a restraining order against John Dubis, a retired firefighter, before he was found by workers at her home.
He had been living at the property for a week while Lopez was away, they said.
Dubis, 49, from Rhode Island, was also charged with burglary, criminal contempt and possessing burglary tools.
He is being held on $100,000 (£64,000) bail and is due to appear at Southampton Justice Court on 28 August, according to the chief court clerk, DeBorah Renee Brathwaite.
"The court ordered an exam to determine if Dubis is fit to proceed in reference to the criminal charges," police said, adding that Dubis had pleaded not guilty following his arrest.
It is not known why Lopez, 44, had a restraining order, prior to Dubis being found at her home.
She has not commented on the incident, which took place at the beginning of August.
Lopez, who was a judge on American Idol for two seasons in 2010 and 2011, reportedly bought the eight-bedroom mansion in the Southampton hamlet of Water Mill in May.