Disney child star Lee Thompson Young found dead at 29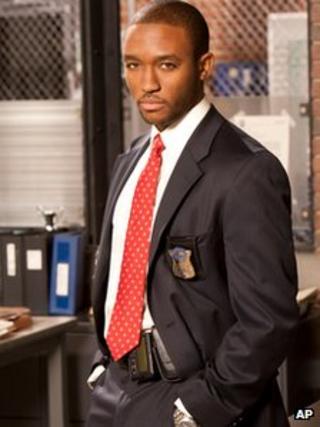 US actor Lee Thompson Young, a former Disney child star, has been found dead at the age of 29.
Police in North Hollywood have not given an official cause of death, but Young's manager, Paul Baruch, said the actor "tragically took his own life".
Young rose to fame in the Disney series The Famous Jett Jackson, where he played a teenage secret agent.
More recently he portrayed a Boston police detective in the series Rizzoli & Isles.
"Lee was more than just a brilliant young actor, he was a wonderful and gentle soul who will be truly missed," Baruch said.
"We ask that you please respect the privacy of his family and friends as this very difficult time."
The actor's body was found at his home by police on Monday morning after he failed to show up for work on Rizzoli & Isles, where he played Barry Frost, a bright but squeamish police detective.
'Cherished and remembered'
The show, which also stars The Sopranos actress Lorraine Bracco, has just been commissioned for another series.
"We are beyond heartbroken at the loss of this sweet, gentle, good-hearted, intelligent man," series producer Janet Tamaro said in a joint statement with the TNT network and Warner Bros.
"Lee will be cherished and remembered by all who knew and loved him, both on and off screen, for his positive energy, infectious smile and soulful grace,"
The actor was born in South Carolina in 1984 and moved to New York aged 12, where he landed the lead role in The Famous Jett Jackson.
The Disney series, which ran for three series and was turned into a movie, was eventually cancelled in 2001.
Young went on to start opposite Billy Bob Thornton in the sports movie Friday Night Lights and Jamie Foxx in the made-for-TV movie Redemption: The Stan Tookie Williams Story.
In 2009, he guest-starred in the TV series Scrubs and he played a sensitive FBI agent in FlashForward.
Young also starred in the music video for the Sugababes single About A Girl.
Actor Donald Faison, who played Dr Chris Turk in Scrubs, lead tributes on Twitter saying: "This breaks my heart."
Singer Solange Knowles added: "Very very sad to hear about Lee Thompson Young. He was always very kind, and such a light."