Police investigate Famke Janssen break-in mystery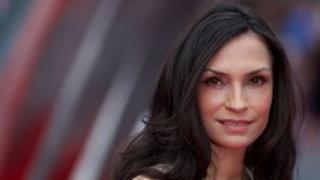 New York police are investigating a mysterious break-in at actress Famke Janssen's home, where a children's book was left behind.
The X-Men actress told officers that when she came home on Saturday she found a copy of The Lonely Doll on a shelf beside her bed.
Janssen told the police it did not belong to her and she was the only one with access to the penthouse.
Police are treating the incident as a suspected burglary.
They say there was no sign of forced entry, and that the apartment had not been disturbed. It is not clear whether anything was taken.
The 1950s children's book is about a doll called Edith, "who lived in a nice house and had everything she needed except somebody to play with".