The Sun appoints Stephen Abell managing editor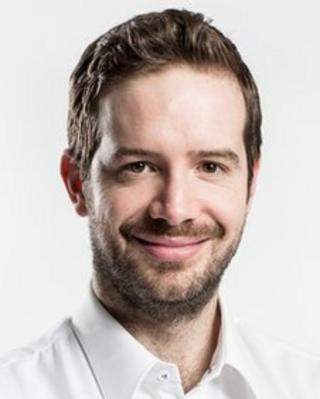 Stephen Abell, former director of the Press Complaints Commission, has been appointed managing editor of The Sun.
Abell, known as Stig, said he was "proud" to be succeeding Richard Caseby, who left the paper in June.
He added: "As someone who cares deeply about good journalism - and the future of the newspaper industry - this is an opportunity I could not refuse."
Abell was a senior figure at the PCC during the phone hacking scandal and is a supporter of press self-regulation.
Sun editor David Dinsmore said he was "delighted" by Abell's appointment.
"Press regulation has never been a hotter topic and it is of huge benefit to have someone of Stig's knowledge and experience on board as we chart a course through choppy waters."
"I know Stig will bring a tremendous amount of energy, talent and commitment to the title," he continued.
Writing on Twitter, Abell said his new role would be "a great challenge" and that he was "excited about getting started".
As director of the PCC, Abell was heavily involved in formulating proposals for a reformed regulatory system for the British press.
But the organisation faced criticism while he was there for its handling of the phone hacking scandal and for inadequately enforcing its code of practice.
After leaving the PCC in February 2012, Abell joined the communications consultancy Pagefield while continuing to write about press-related issues.
His appointment followed Dinsmore's appointment in June, part of a series of changes at Rupert Murdoch's newspaper division.