Rolf Harris replaced on Animal Clinic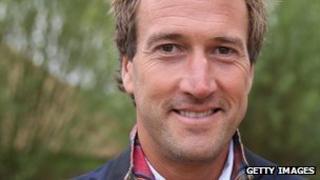 Channel 5 has recommissioned vet school series Animal Clinic, but with Ben Fogle hosting instead of Rolf Harris.
Re-titled Ben Fogle's Animal Clinic, the show will continue to follow the University of Liverpool's vets at their three animal hospitals.
Extended from six to eight episodes, the series will air this autumn.
The news comes within days of Harris's second arrest over allegations of sexual offences as part of Operation Yewtree.
His arrests were not connected to the investigation into BBC presenter Jimmy Savile, and the presenter was bailed until August.
Harris presented BBC series Animal Hospital for a decade until 2004 before he was picked up by Channel 5 for its own animal series.
Rolf's Animal Clinic performed well for the channel, with an audience averaging 1.6 million over its run.
The show was in a repeat run when he was publicly named as a Yewtree suspect in April.
The show was subsequently pulled from schedules and it was uncertain whether it would return.
"We are delighted to have Ben on board. His background and love of animals make him the natural choice to present the second series," commissioning editor Ian Dunkley said.
Fogle previously hosted BBC series Animal Park, set at Longleat Safari Park, for nine years.
His father is the veterinary surgeon and prolific pet care author, Bruce Fogle.
Among the cases covered on the new series include a Bearded Collie with a tumour-like mass on her heart, exotic species at Chester Zoo and the vets who act as emergency midwives during lambing season.