EastEnders producer Sean O'Connor takes over The Archers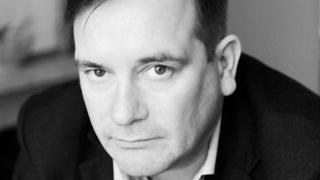 Director, producer and writer Sean O'Connor, who has worked on shows including EastEnders, Footballers' Wives and Hollyoaks, is to be the new editor of BBC Radio 4's The Archers.
He worked as a producer on the long-running radio drama series in the late 90s before going on to work in TV.
O'Connor also directed in theatre and produced Terence Rattigan's The Deep Blue Sea, starring Rachel Weisz.
His book, Handsome Brute, The Story of a Ladykiller, came out in February.
It explored the story behind the sadistic killings carried out by ex-RAF playboy Neville Heath in the post-war period of the 40s.
'Steeped in story-telling'
O'Connor will take up his Archers role in mid-September and will be based at BBC Birmingham, where The Archers is recorded. It currently attracts 4.7 million listeners each week.
He said: "I'm honoured to take the reins of our national epic drama and to build on the extraordinary achievements of Vanessa Whitburn who dedicated much of her career to this unique cultural institution."
Gwyneth Williams, controller of Radio 4, added: "Sean is steeped in story-telling... so I am extremely pleased to be welcoming him back to Ambridge."
Whitburn announced in March she was retiring as the show's editor after 22 years. She also revealed she was "cyber-bullied" by listeners over the show's storylines.
She said of the comments: "You have to ignore it. People are very sad - those people. Most of my listeners whom I meet and talk to are fantastic and galvanising and interesting and we can debate things forever."
Last year, she launched Ambridge Extra, a companion series to the show on BBC Radio 4 Extra.