Hollywood studios 'not paid box office share' by China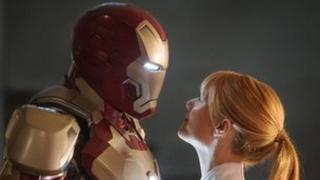 China has not paid Hollywood its share of the profits from some of this year's big box office films, according to US media reports.
The Hollywood Reporter said the China Film Group has stopped paying a share of takings until a dispute over a new 2% tax on foreign films is resolved.
A deal agreed last year between the US and China relaxed some restrictions on foreign film releases in China.
It put the share of profits enjoyed by foreign studios at 25%.
According to the Motion Picture Association of America, China's box office revenues increased by 36% to $2.7bn (£1.8bn) in 2012, making it the world's second-biggest movie market and underscoring its importance as a key market for Hollywood's moviemakers.
'In breach'
The boost came after a World Trade Organisation (WTO) deal reached by US Vice-President Joe Biden and China's then Vice-President Xi Jinping, in which China agreed to increase the number of films allowed to be screened in the country to 34.
In return, foreign studios would receive a 25% share of box-office takings, up from between 13% and 17%, as per a previous arrangement.
The Hollywood Reporter said the state-run China Film Group subsequently added a 2% value-added tax to each film release.
"Chinese authorities agreed that additional payments, including any taxes, would not come out of the 25% split. But late last fall, the China Film Group informed studios that it intended to pass along the tax after all," said the magazine.
So far, Hollywood has refused to pay, saying it is in breach of the WTO deal.
The ongoing dispute means overseas studios have not received any share in profits from China for some of this year's biggest films.
As part of Hollywood's attempt to woo Chinese audiences, Disney released a special version of Iron Man 3, with an extra scene featuring a new character and storyline.
The Marvel Comics-based movie in which Robert Downey Jr. continues his success as superhero Tony Stark, earned a record-breaking $65m in China its first weekend.