James Gandolfini's final TV show 'will not air'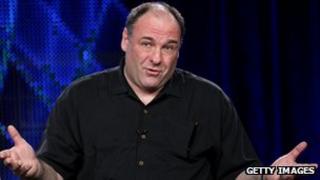 James Gandolfini's final TV appearance is unlikely to be screened according to HBO.
The 51-year-old star of The Sopranos, who died of a heart attack in June, had filmed the pilot for Criminal Justice.
Programming president Michael Lombardo said he could not imagine the show airing because Gandolfini would not continue with the drama.
Criminal Justice, an adaptation of the 2008 BBC series, saw Gandolfini playing a New York lawyer.
Speaking to The Television Critics Association, Lombardo said it was difficult to think of recasting that part and was unclear what the future was for the project.
Gandolfini had also finished two films before he died. Crime film Animal Rescue and the romance Enough Said are still awaiting release.
The latter film, which also stars Julia Louis-Dreyfus and Catherine Keener, will have its premiere at the Toronto Film Festival in September.