Radio 'in good health' says broadcasting watchdog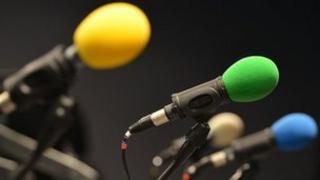 Two surveys investigating attitudes towards radio have found its "enduring strength" continues, despite challenges from digital and mobile media.
"Listeners' relationship with radio remains in good health," said Ofcom.
The broadcasting regulator conducted the UK-wide surveys into radio's value in a digital age.
Its research found local content was still important to listeners and that they were "generally satisfied" with how local radio delivered it.
It said 82% of local radio listeners were satisfied with news provision on BBC local radio, compared to the 70% satisfied with local news on local commercial radio.
Local news was found to be the most valued aspect on BBC local radio stations, followed by weather updates and traffic and travel.
A significant majority of listeners to local commercial stations, however, valued music more highly than local news, weather advisories and traffic bulletins.
It was also felt that locally-based presenters with local knowledge added credibility to the delivery of local content.
According to Ofcom, radio is considered to be an "accessible" and "dependable" medium capable of delivering "timely" information and "stimulating" content.
However, its research showed radio faced competition from digital and mobile media as a primary source of music and as a conduit for "instantaneous news delivery".
Listeners, it said, were increasingly likely to use the internet as a news source - so much so, that it was now ranked ahead of the printed press and "just behind" TV and radio in this regard.
Ofcom's findings have been published in two consumer research reports that can be accessed in full via its website.