Velvet Underground Andy Warhol dispute settled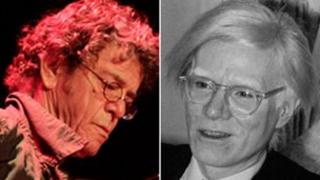 US band The Velvet Underground have settled a legal dispute with the Andy Warhol Foundation over rights to their famous Warhol-designed album cover.
The band sued the foundation last year after it licensed the famous banana logo from their 1967 debut for use on other products.
The legal claim argued the design had become a symbol of the band and the foundation had no right to use it.
The terms of the settlement were not disclosed.
The agreement averts a trial that was set to begin on 29 July.
Warhol served as manager and producer of the band, formed by Lou Reed and John Cale in the mid-1960s.
He designed the cover for The Velvet Underground & Nico, which incorporated the banana symbol and the phrase "peel slowly and see".
Legal papers filed in a New York court showed the band claimed exclusive use of the banana design for licensed merchandising and sought damages and an injunction to prevent the foundation from licensing the image.
The foundation - which was set up under Warhol's will to advance the visual arts - took ownership of his copyrights in 1987 and argued The Velvet Underground had no enforceable trademark rights to the image.
In its original claim, the band had asked the court to rule the foundation had no copyright to the banana image.
In September, however, a federal judge rejected the claim for copyright infringement.
Neither party's lawyers have commented on the settlement.