Tribeca Film Festival announces Nora Ephron prize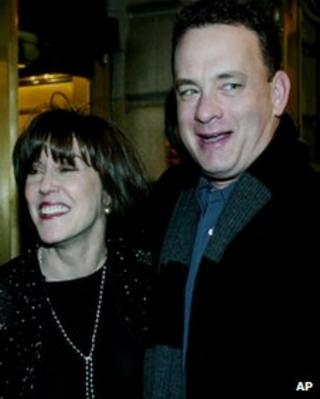 The late screenwriter and director Nora Ephron is to have an award named in her honour at the Tribeca Film Festival.
The $25,000 (£16,400) prize will go to a female writer or director "with a distinctive voice" judged to embody Ephron's "spirit and vision".
Eight women, among them French actress turned director Marina de Van, are in contention for the inaugural prize.
The New York festival begins later with Mistaken for Strangers, a documentary about Brooklyn rock band The National.
The event, now in its 12th year, runs until 28 April when it will conclude with a 30th anniversary screening of Martin Scorsese's The King of Comedy.
Ephron, who died in June 2012 at the age of 71, is best known for such films as When Harry Met Sally, Sleepless in Seattle and You've Got Mail.
Lucky Guy, the play she was writing at the time of her death, opened on Broadway earlier this month with Tom Hanks in the leading role.
Tribeca co-founder Jane Rosenthal said Ephron had been "a great friend of the festival" whose work had "influenced screenwriters, film-makers and movie-goers".
"I am proud to honour her memory and continue her legacy with this award that I hope will inspire a new generation," she added.
The "Nora" will be awarded annually to a female film-maker whose film receives its North American, international or world premiere at the festival.
Portraits of actress Elaine Stritch, comedian Richard Pryor and writer Gore Vidal are among other films screening at this year's event.