Female Arab directors honoured at film festival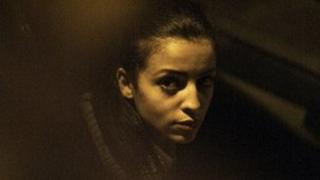 Women film-makers from Morocco, Tunisia and Lebanon have been honoured by the Birds Eye View Film Festival in London, which this year chose to concentrate on features by Arab directors.
On the Edge by Morocco's Leila Kilani was named best feature, while Lebanon's Eliane Raheb won the best documentary prize with Sleepless Nights.
The festival's emerging talent award, for best short, went to Leyla Bouzid.
Her film Soubresauts explores taboos among the Tunisian middle classes.
Soubresaut, a French word, translates into English as jolt or sudden start.
On the Edge, Kilani's first full-length feature, tells of four young women in Tangier who become involved in crime.
The film, first seen at Cannes in 2011, offers what the Hollywood Reporter called "a tough view of the everyday effects of globalisation".
Sleepless Nights explores attempts at reconciliation after the civil war in Lebanon that lasted from 1975 until the early 1990s.
Variety described it as "an emotionally exhausting experience", praising it for "brilliantly capturing a nation's damaged soul".
Birds Eye View creative director Kate Gerova said she was "delighted" by the response to this year's festival.
The eight-day showcase comes to a close on Thursday with a screening of the Gaza-set romance Habibi.