New York Metropolitan Museum of Art receives $1bn donation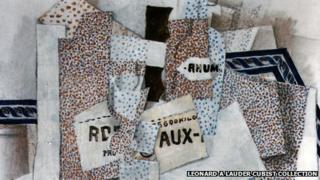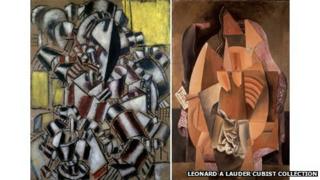 New York's Metropolitan Museum of Art has received a $1bn (£650m) donation of Cubist art from cosmetics executive Leonard Lauder.
The heir to the Estee Lauder fortune has pledged 78 works - considered one of the foremost collections of Cubism in the world.
It includes pieces from Pablo Picasso, Georges Braque, Juan Gris and Fernand Leger, amassed over 37 years.
Museum director Thomas Campbell said the gift was "truly transformational".
In a statement, Lauder, 80, said his gift was for "the people who live and work in New York and those from around the world who come to visit our great arts institutions".
The Met said it had previously "lacked" early 20th Century art, but with Lauder's donation it would be at the forefront of world collections.
"We have long lacked this critical dimension in the story of modernism. Now, Cubism will be represented with some of its greatest masterpieces," Campbell said.
The collection "distinguished by its quality, focus, and depth," includes 33 Picassos, 17 works by Braque and 14 by Gris and Leger.
Lauder built it up over nearly four decades, telling the story of a movement that revolutionised modern art and paved the way for abstraction.
"I selected the Met as the way to share this collection because I feel that it's essential that Cubism - and the art that follows it, for that matter - be seen and studied within the collections of one of the greatest encyclopaedic museums in the world," he said.
The collection is thought to be worth around 13% of Lauders' personal fortune according to Forbes magazine which it said "enshrines him in the pantheon of the most generous philanthropists of all time".
Meanwhile, letters written by J D Salinger to a spiritual mentor have been donated to The Morgan Library and Museum in Manhattan.
The Catcher in the Rye author wrote 28 letters to Swami Nikhilananda, founder of the Ramakrishna-Vivekananda Centre, which donated the correspondence.
Salinger, who died in 2010 aged 91, was strongly influenced by Eastern religion and philosophy and mentioned Vivekananda in his story Hapworth 16, 1924.
The Morgan Museum now holds 52 letters written by Salinger in its collection.