Winterson to chair Forward Prize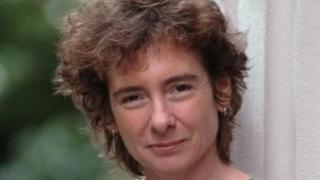 Oranges Are Not the Only Fruit author Jeanette Winterson is to chair this year's Forward Prizes for Poetry, which will be announced on 1 October.
The novelist will be joined on the judging panel by actor Sam West, journalist David Mills and poets Paul Farley and Sheenagh Pugh.
"Poems are like a shot of espresso... an energy boost when you need it," said Winterson.
"Poetry puts into words things difficult to think."
Winterson, whose numerous works include Why Be Happy When You Can Be Normal? and Written on the Body, is currently professor of creative writing at Manchester University.
The annual Forward Prizes award contemporary poets in three categories: best collection, best first collection and best single poem - with cash prizes of up to £10,000. The shortlists will be announced in June.
"I am honoured to announce such a gifted panel of judges, eminent in both writing and performance," said William Sieghart, chairman of the Forward Arts Foundation.
"We share Jeanette Winterson's belief in poetry's power to reach people in unexpected moments and startling ways."
The semi-autobiographical Oranges Are Not The Only Fruit - Winterson's debut novel - was published in 1985 when she was 25, and went on to become an international best-seller.
Most recently, she published horror story The Daylight Gate, about the Lancashire witch trials.