Whose Line Is It Anyway? revived in the US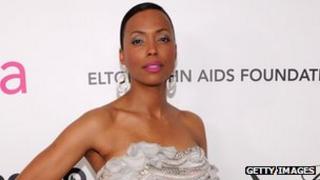 Comedy TV game show Whose Line Is It Anyway? is set to be revived in the US for the first time in nearly a decade.
Based on the British series of the same name, an American version first ran for eight series on ABC from 1998.
Comedian and actress Aisha Tyler, who also fronts US daytime chat show The Talk, will take on the hosting duties.
The improvisational show will see original cast members Ryan Stiles, Wayne Brady and Colin Mochrie return for the new version on The CW network.
A guest comedian will also join the three funny men each week as Tyler and the studio audience prompt random ideas for the show's spontaneous improv games.
A premiere date is yet to be announced but the show will be broadcast as part of the summer schedule.
Whose Line Is It Anyway? began on BBC Radio 4 in 1988 before moving to TV and was broadcast on Channel 4 for 10 series.
Hosted by Clive Anderson, many comedians appeared on the show including Stephen Fry, Paul Merton, Sandi Toksvig and Stiles and Mochrie who became regular fixtures.
The latter two also starred in the first US version of the show, along with Brady, which was hosted by Drew Carey.