Jimmy Savile expose wins TV news awards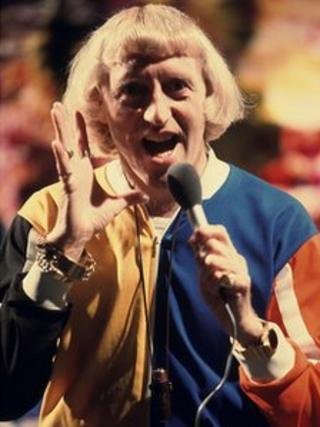 ITV's expose of the Jimmy Savile abuse scandal has been named "scoop of the year" at the Royal Television Society's (RTS) Journalism Awards.
The channel's coverage of the story also earned it the home news coverage and home current affairs prizes.
ITV broke the story after the BBC's Newsnight dropped its investigation, leading to a bitter fallout in the BBC.
The BBC did get six awards from the RTS, however, as did Channel 4 News, which won news programme of the year.
In that category, it beat rival evening bulletins the BBC News at Ten and ITV News at Ten.
Channel 4 News host Jon Snow was named national presenter of the year, beating the BBC's Jon Sopel and Sky's Jeremy Thompson, and Channel 4's Alex Thomson won television journalist of the year.
BBC Middle East editor Jeremy Bowen was named specialist journalist of the year, while the corporation's coverage of the Syrian uprising earned the international news coverage award.
BBC cameraman Darren Conway was awarded the camera operator of the year prize for his work in Syria, which the jury praised as "extraordinary".
"Not just for its stunningly crafted images, but for the fact they were composed and shot in the heat of fierce fighting. He consistently displays bravery, quick-thinking and complete technical mastery," the jury said.
CNN International beat both BBC News Channel and Sky News to the title of news channel of the year.
Newsnight won news programme of the year last year, but it was not nominated this time. Its handling of the Savile case sparked a chain of events that led to the resignation of director general George Entwistle and a crisis at the top of the corporation.
A full list of winners is on the RTS website.