Beavis and Butthead writer up for children's book prize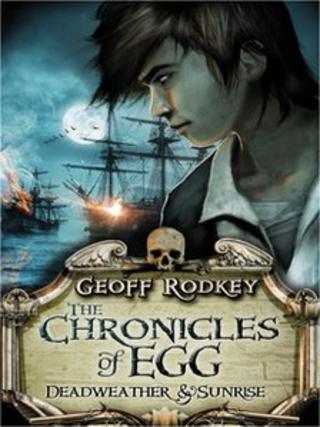 One of the writers of US comedy Beavis and Butt-head is among 18 authors shortlisted for this year's Waterstones children's book prize.
Geoff Rodkey, whose films include Daddy Day Care, has been nominated in the 5-12-year-old category for his debut novel, Deadweather and Sunrise.
He will compete against Cathryn Constable for her book, The Wolf Princess, and RJ Palacio's Wonder.
The winner of each category will win £2,000.
James Daunt, managing director of Waterstones, said the nominated books contained "great beauty, humour, intrigue, imagination and important things to say, but most crucially all are fantastically good reads".
"Their diversity and quality, carrying with them the stamp of excellence as awarded by our expert booksellers, demonstrates that the world of children's books is as exciting and innovative as ever," he said.
Dragons and death
In the picture book category, Rebecca Cobb - who has illustrated books by The Gruffalo creator, Julia Donaldson - has been shortlisted for Lunchtime, while Chris Haughton features for a second year running with Oh No George, about a dog who tries very hard to be well-behaved.
The shortlist for the teen category features stories about dragons, death and facial disfigurement.
Rachel Hartman's book, Seraphina, is about a kingdom where dragons and humans live happily live side-by-side until a murder threatens peace.
Annabel Pitcher has been nominated for her second novel, Ketchup Clouds, about a girl with a terrible secret who confesses all to a death row convict, while Skin Deep by Laura Jarratt follows Jenna, who has been left permanently scarred following a car crash that killed her best friend.
Palacio's acclaimed story of a boy born with a facial deformity will compete in the 5-12-year-old category against Jim Smith for his novel Barry Loser: I Am Not A Loser, Helen Peters' The Secret Hen House Theatre, as well as Rodkey's tale about cut-throat pirates.
The winners will be announced at a reception in London on 21 March.
Each category winner will go on to complete for the overall children's book of the year.