Rupert Murdoch hints at Page 3 replacement in The Sun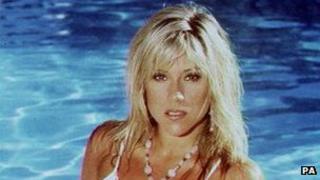 Media mogul Rupert Murdoch has hinted on Twitter that The Sun's topless women on Page Three may be replaced with a "halfway house" of "glamorous fashionistas".
He was responding to a tweet which said: "Seriously, we are all so over page 3 - it is so last century!"
Murdoch replied: "You maybe [sic] right, don't know but considering."
Campaigners against Page Three have long decried it as sexist while the paper consistently defends its stance.
The photographs of semi-naked women in the paper have been a staple of its pages for more than 40 years so it would be a huge shift in stance for Page Three to be dropped.
News International told the BBC there was currently no comment on the tweet by Murdoch, who is its chairman and chief executive.
A campaign against the photographs, called No More Page Three, said in a tweet responding to Murdoch: "We won't stop until page 3 is finally, permanently, out of the paper but his tweet yesterday is encouraging."
The campaign currently has a petition running which asks the paper's editor Dominic Mohan to drop Page Three, saying: "Dominic, stop showing topless pictures of young women in Britain's most widely read newspaper, stop conditioning your readers to view women as sex objects."
Mohan told the Leveson Inquiry into media ethics in February 2012 that the photographs had become an established part of British society.
He said: "I think it's meant to represent a youth and freshness and it celebrates natural beauty - we don't have models who have had plastic surgery. It's obviously legal - we're allowed to publish those images and I think it's become quite an innocuous British institution."
He added that "the ultimate sanction lies with the reader" and that he felt the pages were "tolerated by the majority of British society" and that the paper's support of "women's issues" such as cervical cancer screening illustrated it was not "sexist".
Page Three has also been a political issue, and in 1986, Clare Short MP, unsuccessfully tried to persuade the House of Commons to ban the pages from the paper.
Ms Short said in 1997, after The Sun backed Labour's election campaign: "They think it's normal and acceptable to carry daily pictures of half-naked women, which is still revolting - but I'm still glad they're supporting us."
The debate flared up again in 2003 when The Sun got its first female editor, Rebekah Wade, who is now known under her married name of Rebekah Brooks. She fought to keep Page Three.
Last year she resigned as News International's chief executive because of the phone-hacking scandal.