Colin Morgan to make Shakespeare's Globe debut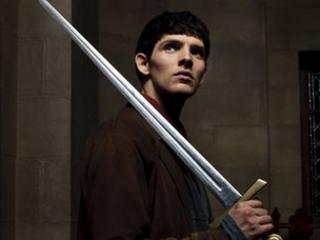 Merlin star Colin Morgan is to make his debut at Shakespeare's Globe theatre in April.
The Northern Irish actor will play Ariel in The Tempest, opposite Olivier award-winning actor and The Thick of It star Roger Allam as Prospero.
Jessie Buckley, a former competitor on BBC talent show I'd Do Anything, will play Miranda.
Jeremy Herrin's production will open the Globe's 2013 "Season of Plenty" on 23 April.
The season features some 15 plays including A Midsummer Night's Dream and Macbeth.
Three plays about Henry VI will also be staged on the sites of historic battlefields across the UK.
Opening initially at the York Theatre in June, Harry The Sixth, The Houses of York and Lancaster and The True Tragedy of the Duke of York will play in Towton, Tewkesbury, St Albans and Barnet.
Three new plays will also receive their premieres - Gabriel, which features trumpet soloist Alison Balsom; Blue Stockings, about the first female students at Cambridge University; and The Lightning Child, a take on Euripides' Greek tragedy, The Bacchae.