Michael Grandage sets up youth theatre company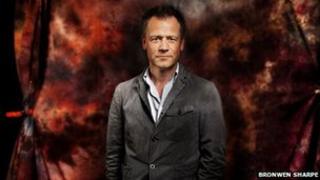 Michael Grandage has set up a youth theatre aimed at giving young people a taste of the West End.
The theatre director's Futures Company is looking to take on 20 people aged 15-25 from different backgrounds to work in a variety of roles.
The youngsters will operate alongside the Michael Grandage Company during its West End season, including a production of Henry V next year starring Jude Law.
The new company, which is free to join, will hold auditions next month.
Roles available includes actors, directors, technicians and stage managers.
MGC executive producer, James Bierman, told The Stage: "We want to give a group of young people an opportunity to come on-board with us as a kind of fledgling mirror company.
"Both Michael and I were members of a youth theatre when we grew up, and we know the importance of that communal sense of coming together once a week.
"The Futures Company is where we'll take on a group of young people, and we want them to come from as broad a cross-section of society as we can - so we'll have kids from independent schools mixing with kids from state schools, mixing with people, maybe, from referral units who have been asked to do something communal."
The MGC will be targeting schools who do not have a theatre programme, together with others they have worked with before, ahead of the auditions on February 16 and 17.
"This group will travel with us through the season and will work on activities connected to the plays and their own productions. Then each one of them will be assigned a specific role [director or designer, etc] and we'll use the professionals we're working with throughout the season as mentors," added Bierman.