Shameless star David Threlfall lined up for BBC cop drama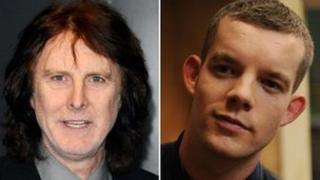 David Threlfall is to star in a new BBC cop show, his first drama series following his last appearances as Frank Gallagher in Channel 4's Shameless.
What Remains will see the 59-year-old play Len Harper, a Detective Inspector on the verge of retirement determined to investigate one last case.
Russell Tovey co-stars in the four-part drama, billed as a "thrilling state-of-the-nation whodunit" by the BBC.
Last year Shameless creator Paul Abbott said its 11th series would be its last.
The final 14 episodes of the show, starring Threlfall as feckless layabout Gallagher, will be broadcast in the spring.
Stephen Mackintosh, Victoria Hamilton and Indira Varma also have roles in What Remains, in which Threlfall's character investigates the discovery of a young woman's body in a loft.
Writer Tony Basgallop's recent projects for the BBC include heist thriller Inside Men and dramas about singer Boy George and broadcaster Hughie Green.
"Tony is one of the stand-out British dramatists currently writing for television," said executive producer Hilary Salmon.
"What Remains is both a tense whodunit [and] a deep analysis of the nature of loneliness and the true meaning of community."