Swept Away actress Mariangela Melato dies aged 71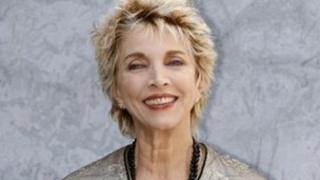 Italian actress Mariangela Melato, best known for her role in the 1974 comedy Swept Away, has died aged 71.
Melato, who passed away in a Rome hospital, had been suffering from pancreatic cancer.
The blonde actress won huge acclaim for her portrayal of a marooned socialite who falls for a sailor, a role reprised by Madonna in a 2002 flop remake.
Melato went on to play villain General Kala in the 1980 movie of Flash Gordon.
The following year she starred alongside Ryan O'Neal in the comedy So Fine, before the Hollywood roles began to dry up and she returned to her native Italy.
Melato's biggest successes came when she teamed up with actor Giancarlo Giannini and director Lina Wertmuller.
The trio combined on The Seduction of Mimi in 1972 and Love and Anarchy the following year before returning for Swept Away, which saw Melato's spoilt character stranded on a desert island with a humble sailor played by Giannini.
The Madonna remake, directed by Guy Ritchie, was panned by critics.
In later years, Melato's performances were mainly limited to the small-screen. In 2008, she starred in an Italian-language adaptation of Daphne du Maurier's Rebecca.
In 2010, she starred in a television adaptation of Filumena Marturano, a play written by celebrated actor, playright and poet Eduardo De Filippo.