Evan S Connell: US author dies aged 88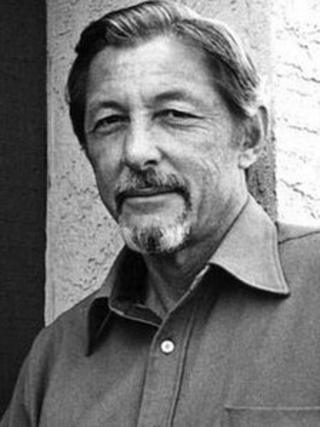 American author Evan S Connell, whose novels inspired the Paul Newman film Mr and Mrs Bridge, has died aged 88.
Connell wrote 19 novels in a career spanning six decades and was nominated in 2009 for a Man Booker International Prize, for lifetime achievement.
He was found at home in Santa Fe, where he is thought to have died from natural causes.
Connell's novels Mrs Bridge and Mr Bridge were made into a film, starring Newman and his wife Joanne Woodward.
Mrs Bridge, which was nominated for a National Book Award, came out in 1959, with Mr Bridge published a decade later.
The semi-autobiographical books were each written from the perspective of the title character and portrayed the emotional struggles of an upper-class family growing up in Depression-era Kansas City.
Among Connell's other works was the highly-acclaimed Son of the Morning Star, a best-selling portrait of US cavalry officer General Custer, which was later turned into a mini-series for TV.
The author, who never married, requested that no funeral be held for him.