Les Miserables soundtrack tops US Billboard chart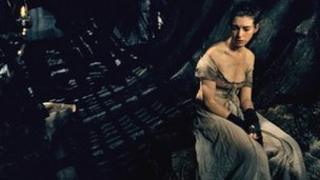 The soundtrack to the movie version of stage musical Les Miserables is the top-selling album in the US.
Les Miserables: Highlights from the Motion Picture Soundtrack tops the Billboard 200 chart this week with 92,000 copies sold, according to figures from Nielsen SoundScan.
Its sales were down on last week but were still enough to consign Mumford and Sons' Babel to second place.
Les Miserables opened in the US and Canada on Christmas Day.
The film, which opens in the UK on Friday, was nominated for nine Baftas on Wednesday and is expected to receive several Oscar nominations on Thursday.
Its soundtrack features Anne Hathaway singing I Dreamed A Dream, the ballad widely popularised in 2009 by Britain's Got Talent runner-up Susan Boyle.
The last soundtrack to top the Billboard 200 was the one from The Hunger Games, which claimed pole position in April 2012.