Anne-Marie Duff to return for Shameless finale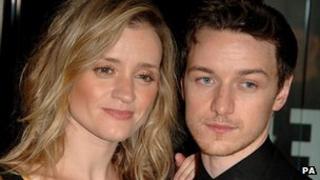 Anne-Marie Duff is to return to Channel 4 drama Shameless for the show's last episode, it has been announced.
The Bafta-nominated actress, who played Fiona Gallagher, originally left the programme eight years ago during the second series.
She is among a number of former Shameless stars including Jody Latham and Elliott Tittensor who will make a re-appearance for the finale.
The 11th series is due to be screened in the spring.
The show's creator, Paul Abbott, announced in October he was ending the long-running series.
A spokeswoman said the cast were currently filming the final episode, which is set on Manchester's fictional Chatsworth estate.
The plot will see the Gallagher children "summoned to show solidarity" for their dad, Frank.
"Shameless 11 will be as celebratory, defiant and as unapologetic as ever," the spokeswoman said.
After leaving Shameless, Duff - who is married to her former Shameless co-star James McAvoy - went on to star in dramas such as BBC One's The Virgin Queen and last year's BBC Two series Parade's End.
She was nominated for a best supporting actress Bafta for her role in 2009's Nowhere Boy and has also appeared on stage in Cause Celebre at the Old Vic in 2011.