Julia Roberts to star in The Normal Heart TV adaptation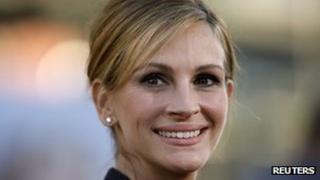 Julia Roberts is to star in a new HBO screen adaptation of the Tony award-winning stage show The Normal Heart.
Glee creator Ryan Murphy is directing the film, which is set for broadcast on the US cable channel in 2014.
The Oscar-winning actress will play the paraplegic physician, Dr Emma Brookner, who treats patients in 1980s New York during the early Aids epidemic.
"We couldn't be more thrilled to bring this important film to HBO," said the network's Michael Lombardo.
The film version has been adapted by Larry Kramer, who wrote the play and was an early advocate for Aids prevention and care.
The story is seen through the eyes of Ned Weeks, a gay Jewish-American writer, activist and founder of a prominent HIV advocacy group.
The role will be played by Mark Ruffalo, whose recent credits include a lead role as Bruce Banner in Marvel's The Avengers and Shutter Island. He was Academy Award-nominated for best supporting actor in The Kids Are All Right in 2010.
White Collar star Matt Bomer will play Felix Turner, a reporter who becomes Ned's lover.
"Ryan has assembled an extraordinary cast to bring Larry Kramer's landmark theatrical achievement to the screen for the first time," added Lombardo, in his role as HBO president of programming.
The Normal Heart was premiered on stage in 1985 in New York and revived on Broadway in 2011, when it garnered the Tony for best revival.