Chariots of Fire to close early in West End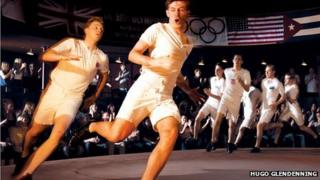 The West End stage version of Chariots of Fire is to close this weekend - a month earlier than planned.
Based on Colin Welland's Oscar-winning screenplay, the show began its run at the Gielgud Theatre in June and was supposed to end on 2 February.
It retells the story of Eric Liddell and Harold Abrahams' quest to become the fastest men at the 1924 Olympics, despite religious obstacles.
The play saw its stars race around the theatre, converted into a race track.
Any ticket holders for performances after 5 January will be offered refunds or exchanges.
"The cast of Edward Hall's critically acclaimed production of Chariots of Fire will have collectively run over 1,700km when they take their final victory lap of the Gielgud Theatre track on January 5, 2013," the producers said in a statement.
"Having been applauded by audiences including Olympians past and present, the starting gun will have been fired over almost 3,000 times in the West End when show completes its run."
The statement added plans were being made to tour the production in 2013/14.
Featuring the original music theme by Vangelis, the play first ran at the Hampstead Theatre in London from 9 May to 16 June.
Its West End transfer was originally intended to run until 10 November, but was extended in September to 2 February.
The 1981 film of the same name won four Oscars, including best picture and best music.