Bonham Carter awarded film critics' honour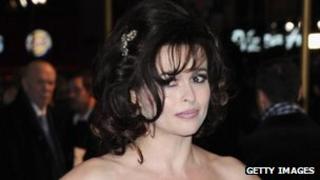 British actress Helena Bonham Carter is to be awarded with the London Film Critics' Circle's highest honour for her contribution to the film industry.
The Harry Potter and King's Speech star will receive the Dilys Powell Award for Excellence at a ceremony on 20 January.
The actress said she was delighted to be chosen.
"It's always nice when critics say something nice about you for a change, and especially critics in your home town," she said.
Chair of the Critics' Circle Film Awards, Rich Cline, described Bonham Carter as "an undisputed star of British cinema".
Bonham Carter plays Miss Haversham in Mike Newell's Great Expectations and also stars in the upcoming film adaptation of Les Miserables.
Other previous recipients of the honour include Quentin Tarantino, Dirk Bogarde, Richard Attenborough, Julie Walters, Judi Dench and Kristin Scott Thomas.