Chess musical set for 'definitive' stage version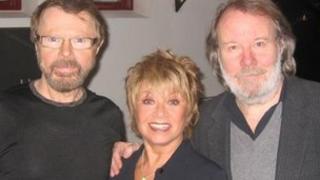 A new version of the 1980s musical Chess is to premiere at a small London theatre in February.
Sir Tim Rice, who co-wrote the original music with Abba stars Benny Andersson and Benny Ulvaeus, has given exclusive permission to the Union Theatre to premiere the new stage adaptation.
The updated work was first performed at the Royal Albert Hall in concert in May 2008, with Wet Wet Wet's Marti Pellow.
Sir Tim has called it "the definitive version" of the 1984 love story.
The story involves a romantic triangle between two players in a World Chess Championship, and a woman who manages one of them and falls in love with the other.
Although the protagonists were not intended to represent any specific individuals, the characters' personalities are loosely based on those of Victor Korchnoi and Bobby Fischer.
'Seal of approval'
Released in 1984, the acclaimed concept album spawned a series of hit tracks including One Night in Bangkok and I Know Him So Well, a duet featuring Elaine Page and Barbara Dickson.
Following the album's critical and commercial success, the original West End production of Chess debuted in May 1986.
It ran for nearly three years, before being reworked for a misconceived Broadway debut that saw the show run for a mere eight weeks.
Multiple versions have since been put on around the world, using the hit songs as their basis, but in 2008 Sir Tim expressed a determination to create an English-language version with his official seal of approval.
"In essence, Chess is as it was in 1984," wrote Sir Tim at the launch of 2008 concert version, which featured Wicked's Idina Menzel as Florence, Josh Groban as Anatoly and Adam Pascal as Frederick - as well as Pellow as The Arbiter.
"To think that the magnificent music of Bjorn and Benny had only been known to the world for ten years when we embarked upon Chess is extraordinary; the world now knows that their music is timeless and lasting.
The new stage version, which runs from 13 February-16 March 2013, will feature a cast of sixteen drawn from the West End and Broadway including Phantom of the Opera's Sarah Galbraith and Nadim Naaman.