Disney loses appeal as court upholds Millionaire ruling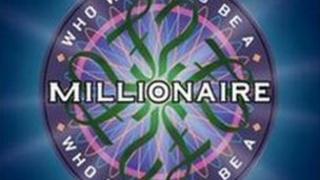 Disney has lost its appeal against a court decision that awarded $319m (£198m) to the creators of the game show, Who Wants to be a Millionaire? over unpaid profits.
In 2010 a US jury found that Disney hid the show's profits from British firm Celador International.
Disney had requested a new trial following the high-profile case.
On Monday, a US appeals court found no issues with the verdict or with the judge's rulings.
It also determined that the verdict was not "grossly excessive or monstrous" and that it was not based on speculation or guesswork.
"I am pleased that justice has been done," said Chairman of Celador, Paul Smith, in a statement.
London-based Celador International began legal proceedings in 2004, claiming Disney was using creative accounting to hide profits from the show, which was a huge hit for ABC television when it was broadcast in the US between August 1999 and May 2002.
After a five-week trial in 2010, the jury ordered Disney to pay Celador nearly $270m (£167m) for breaching its licence agreement. About $50m (£31m) in interest charges was added later.
In a statement to The Hollywood Reporter, Disney said they were "extremely disappointed" with the ruling.
"ABC and Buena Vista Television continue to believe that they fully adhered to the Millionaire agreement," a spokesperson said.