Turner art prize to be revealed in London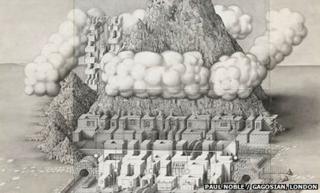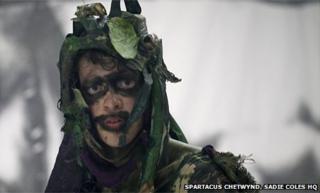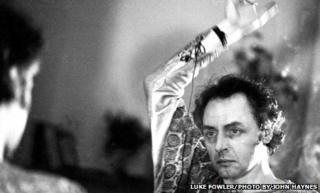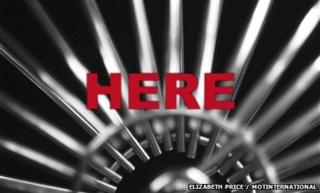 A woman who once based a work around Star Wars character Jabba the Hutt is one of the four artists shortlisted for this year's £25,000 Turner Prize.
The prestigious prize is awarded to a British artist, under the age of 50, considered to have put on the best exhibition of the last 12 months.
Performance artist Lali "Spartacus" Chetwynd joins Luke Fowler, Paul Noble and Elizabeth Price on the shortlist.
Actor Jude Law will make the announcement which will be shown live on Channel 4 at 7.50pm.
The winning artist will be announced at Tate Britain in London on Monday.
BBC News takes a look at this year's nominees:
Spartacus Chetwynd
Born in 1973, Chetwynd made her name by staging recreations of such cultural landmarks as Michael Jackson's Thriller video and F Scott Fitzgerald's The Great Gatsby.
Her work, which has been seen at the Saatchi Gallery, Germanys' Migros Museum and Tate Britain, has a home-made aesthetic and often involves an element of audience participation.
The artist says she "lives and works in a nudist colony in south London" and changed her name from Lali on her 33rd birthday "to remind people they have a choice in life".
She describes her approach to creating art as "unbridled enthusiasm".
Chetwynd is shortlisted for her solo exhibition at Sadie Coles HQ in London.
She turned up to the opening of her Turner Prize show wearing a bushy black beard.
Luke Fowler
Born in 1978 in Glasgow, Fowler creates cinematic collages that have often been linked to the British Free Cinema movement of the 1950s.
He creates works that break down conventional techniques used in biographical and documentary film-making.
His influences include avant-garde film-makers such as Lindsay Anderson and Hollis Frampton.
He was the first winner of the Derek Jarman Award for artist film-makers and had a retrospective at the Serpentine Gallery in London in 2009.
Fowler is shortlisted for his solo exhibition at Inverleith House in Edinburgh, which showcased his new film exploring the life and work of Scottish psychiatrist RD Laing.
If he wins this year's Turner Prize, he will be the fourth artist in a row to emerge from Glasgow.
Paul Noble
Born in 1963, Noble is a painter, draughtsman and installation artist who explores society through drawings of a fictional town called Nobson Newtown.
After completing his degree in Fine Art at Humberside College of Higher Education in 1986, he moved to London, where he was a founding member of the artist-run gallery City Racing.
His drawings depict a dysfunctional dystopian landscape that has seen him compared to the legendary William Hogarth and US cartoonist Robert Crumb.
Noble is shortlisted for his solo exhibition at Gagosian Gallery in London, which brought together his darkly satirical and painstakingly detailed drawings.
Noble is the only artist who is showing new work for his Turner Prize exhibition: five new pencil drawings, in addition to another five from a previous exhibition and three sculptures.
Elizabeth Price
Born in Bradford in 1966, Price creates video installations that incorporate moving images, text and music.
According to the Baltic in Gateshead, where her work was on show earlier this year, "she draws upon historical film, photographic archives and collections of artefacts to generate fantasy episodes".
In 2004, Price won the Jerwood Artists Platform prize
It is for her current exhibition Here, which comprises a trilogy of video installations, that she has been shortlisted.
The nominated artists who do not win the main prize will each receive £5,000.