Royal Opera House seeks new boss to replace 'inspiring' Tony Hall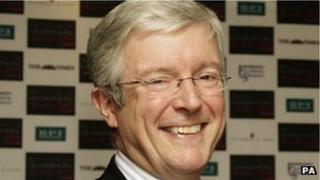 The Royal Opera House on Thursday praised the leadership of its outgoing boss, Tony Hall, and said it would begin an immediate search for a "worthy successor".
Lord Hall, 61, will take over as the BBC's new director general in March.
Simon Robey, chairman of the ROH trustees, said he was "not surprised" that Lord Hall had been asked to help restore stability at the corporation.
He said Hall had been "a tremendous and inspiring force for good" at the ROH.
Lord Hall's appointment as the new BBC boss follows the resignation of George Entwistle earlier this month after just 54 days in the job.
"I was not surprised when the BBC turned to Tony to lead them through their current difficulties," said Mr Robey.
"They see, as we do, his qualities of leadership and his depth of relevant experience. I can think of nobody better able to bring stability back to the BBC."
Mr Robey said Lord Hall would leave behind a "very different" Royal Opera House, which is also home to the Royal Ballet, to the one he took over in 2001.
He said: "Our artistic standards and reputation have never been higher and are unsurpassed around the world. Many, many more people see the extraordinary work of both companies through audience development programmes, ticket pricing initiatives and digital and cinema distribution."
The Royal Opera House, he added, was financially stable and "a beacon of best practice in the arts sector".
"Tony deserves credit for all of this and we now face the future, with its inevitable challenges and opportunities, with strong foundations and very broad and loyal support.
"Speaking personally, I will miss him tremendously. He has been an outstanding colleague and friend, as I know he has been to many others at the Royal Opera House.
"We will turn immediately to finding a worthy successor. I am confident that this exceptional place will continue to be led by an exceptional person."