CS Lewis to be honoured in Poets' Corner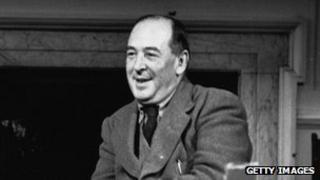 A memorial stone to writer and scholar CS Lewis is to be placed in Poets' Corner in Westminster Abbey in 2013.
A service will take place on 22 November 2013 to mark the 50th anniversary of his death.
Lewis will join such greats as John Keats, William Blake and TS Eliot in a tradition going back 600 years.
Vernon White, Canon Theologian at Westminster Abbey, said Lewis was an "extraordinarily imaginative and rigorous thinker and writer".
Lewis, he continued, "was able to convey the Christian faith in a way that made it both credible and attractive to a wide range of people".
The author, he said, had "had an enduring and growing influence in our national life".
Lewis (1898-1963) is best remembered for writing The Chronicles of Narnia, a series of books that has sold more than 100 million copies worldwide.
The Lion, the Witch and the Wardrobe, the first instalment in the saga, was published in 1950 and has been adapted since for stage, TV and film.
Other works by the Belfast-born novelist, essayist and literary critic include The Screwtape Letters, The Space Trilogy and the non-fiction titles Mere Christianity and Miracles.
Former poet laureate Ted Hughes was the most recent writer to be commemorated at the Abbey with a posthumous memorial stone.
His memorial was unveiled by Seamus Heaney at a service held in December last year.