Big Brother criticised over abusive comments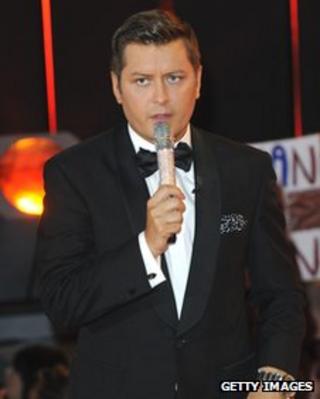 Channel 5 has been censured by the media watchdog Ofcom over an incident during this summer's series of Big Brother.
In an episode broadcast on 25 June, contestant Conor McIntyre was seen verbally abusing fellow housemate Deana Uppal behind her back.
Ofcom received 1,139 complaints about the episode.
It said McIntryre's comments were in breach of guidelines and "clearly capable of causing grave offence".
McIntyre made the remarks which contained "explicit descriptions of sexual violence", following a challenge set by Big Brother.
He also made gestures which Ofcom found to "compound the effect of his already explicit verbal threats".
Following the incident McIntyre was summoned to the Diary Room to explain the "potentially offensive" comments and told his language was "unacceptable".
McIntyre subsequently apologised for his behaviour during another visit to the Diary Room.
Serious offence
He was also questioned about his conduct during his exit interview.
However, Ofcom stated that Channel 5 did not do enough to limit the potential for McIntyre's comments to cause serious offence to some viewers.
It ruled that while viewers would have been aware that Big Brother disapproved of his behaviour, Channel 5 "failed to sufficiently mitigate the very high level of offence that was caused".
It added that while McIntyre's exit interview on 3 August was "handled in a way that conveyed the seriousness" of the remarks, it took place more than five weeks after the actual incident.
Ofcom found the broadcast to be in breach of rule 2.3 - which requires material that may cause offensive to be justified by the context.
Big Brother was launched on UK television in 2000 and was a huge hit for Channel 4 for 10 years.
Channel 5 started showing the series in 2011.
Paddy Doherty, from TV series Big Fat Gypsy Wedding, won the first Celebrity Big Brother to be broadcast on Channel 5 last year.
Development chef Luke Anderson was the last non-celebrity winner in August.